#architecture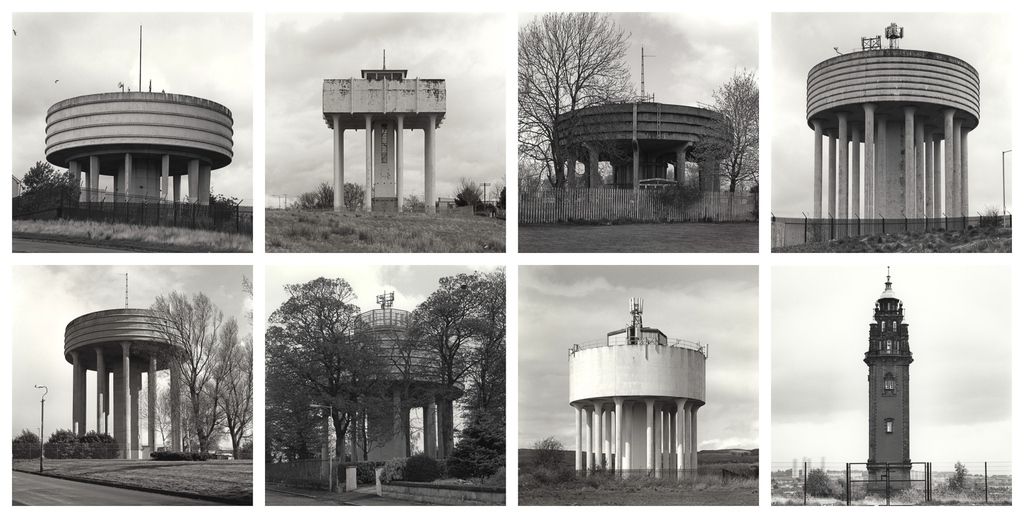 Water towers of Glasgow (after Bernd and Hilla Becher)
The Photographers Bernd and Hilla Becher recorded many industrial structures across the landscape of Northern Europe. They would organise these images into grids of typologies. One of the many structures types they chose to record were water towers. While the Bechers did visit Scotland I do not believe they recorded the many water towers in Glasgow though. These are the eight water towers I could find. They are photographed and organised in a similar manner to the Bechers typology grids. A number of other towers have already been knocked down and only Ruchill, Craigend and Garthamlock are listed. Some of the above may not last.
For those interested the water towers are
Craigend, Cranhill, Auchinairn, Garthamlock Tannochside, Bishopbriggs, Drumchapel, Ruchill.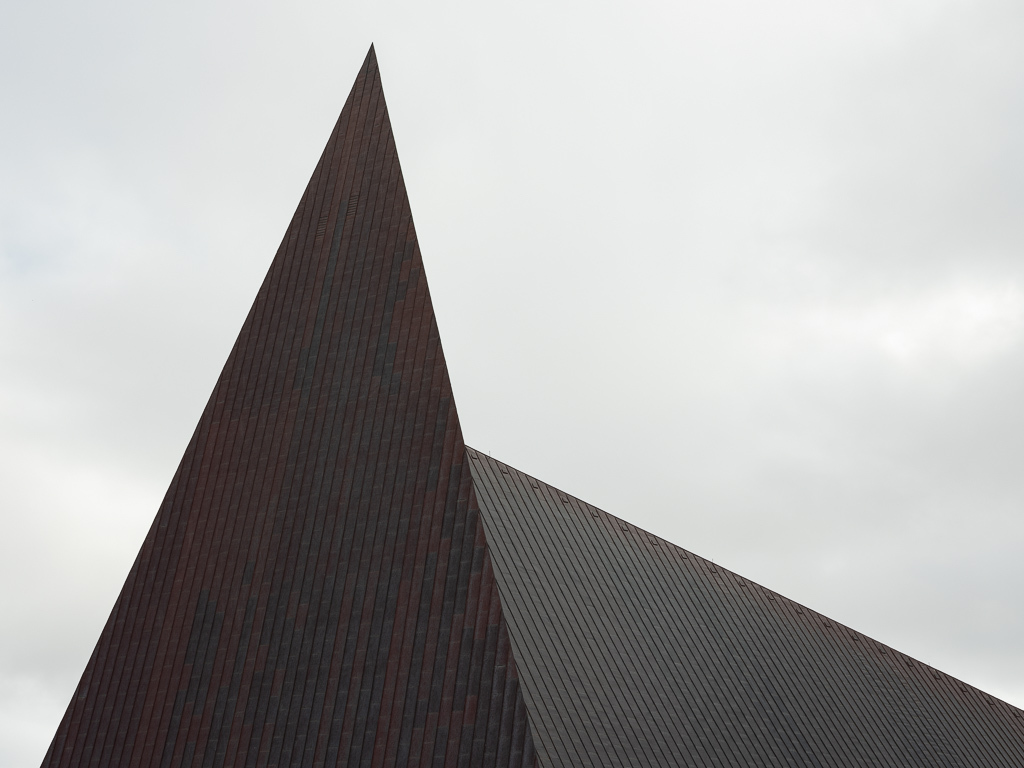 Ecclesiastical forms
Vesturkirkjan, the west church, lies on a hill above Torshavn, the capital of the Faroe Islands. From most of the town it looks like a undecorated black pyramid. It looks as if an alien ship has landed. As you walk up to it you'll find this pyramid is actually made of copper and has a red tinge. When you reach the church you see that the facade facing away from town, is almost completely covered in glass. It is as if the church is turning away from the town. I doubt that is the intention though.