#industry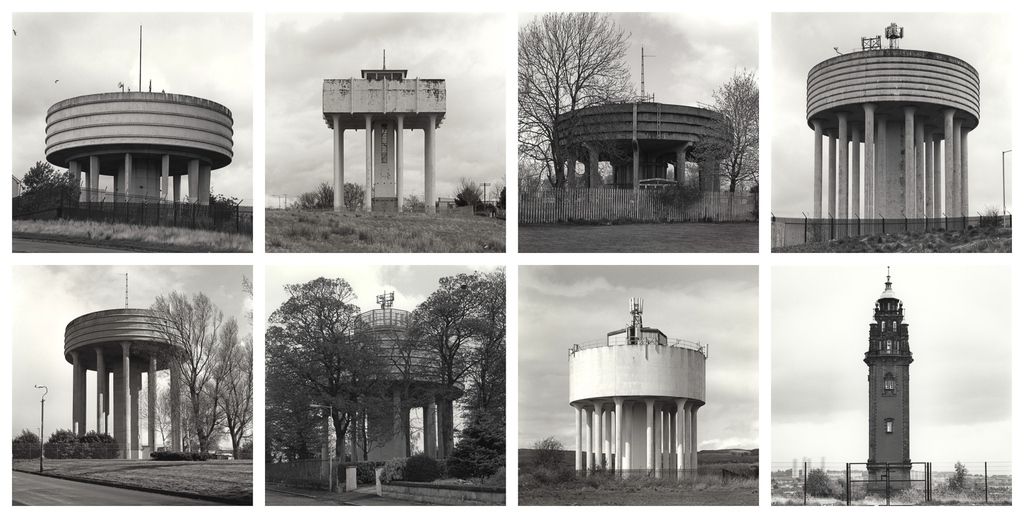 Water towers of Glasgow (after Bernd and Hilla Becher)
The Photographers Bernd and Hilla Becher recorded many industrial structures across the landscape of Northern Europe. They would organise these images into grids of typologies. One of the many structures types they chose to record were water towers. While the Bechers did visit Scotland I do not believe they recorded the many water towers in Glasgow though. These are the eight water towers I could find. They are photographed and organised in a similar manner to the Bechers typology grids. A number of other towers have already been knocked down and only Ruchill, Craigend and Garthamlock are listed. Some of the above may not last.
For those interested the water towers are
Craigend, Cranhill, Auchinairn, Garthamlock Tannochside, Bishopbriggs, Drumchapel, Ruchill.